Many of the children come from the largest slum in the centre of Madurai. Their former homes have been demolished and a new slum area has been built. The four storey buildings have 6 flats on each floor, each consisting of one small room with a kitchen area in the corner. There is no running water and each home has very little furniture.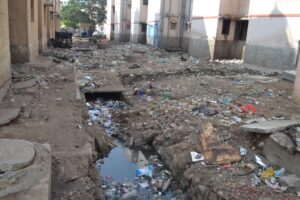 Vidiyal is made up of many projects, including five different drop-in centres in the various slums of Madurai. Children attending these centres are encouraged and provided with the necessary equipment to go to school. At the end of the school day they go to the centres to play, do their homework and get involved in a variety of activities, including martial arts, Thappu, dance, drama and public speaking.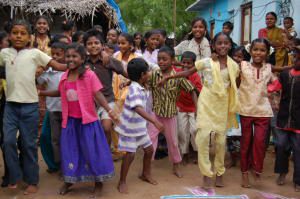 Each drop-in centre has its own forum and, under supervision, the children are encouraged to discuss and plan the activities of the centres for themselves. Young people who themselves have come up through Vidiyal and are now studying for degrees act as volunteers at these centres. They say they want to give something back to Vidiyal, which has made such a huge change in their lives. These volunteers are invaluable to the life of Vidiyal. Vidiyal now has many graduates and the alumni are always ready to assist  in any way they can, running workshops and activities for the children. They are also important role models, helping the children to have higher aspirations.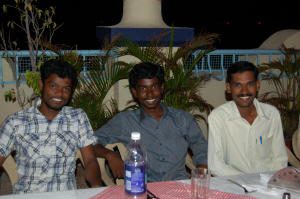 The children attending the Vidiyal drop-ins also learn skills for life, such as health and hygiene, computer technology and communication skills. These activities help the children to develop self esteem and confidence, something very lacking in the life of an untouchable street child.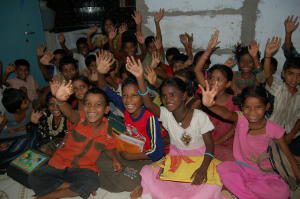 As part of Vidiyal, the children enjoy outings, educational visits and camps, as well as sports. They have the opportunity to visit the water park and the beach or spend time in picturesque or historic settings.